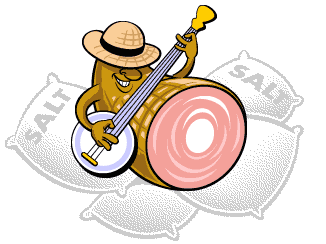 Okay...here is what we've got right now. Wristbands and badges get you in to the first party. The second party is open to the public! It's gonna be the biggest hammjamm ever!

SXSW, WOXY, & Alternative
present The Team Clermont/Echo Records
Official SXSW College Party '06

Join us for drinks, music, & food…on us! We think we have an amazing roster here. Are you ready for a hammjamm?

Time: Thurs 3/16,
Venue: Red 7 (611 East 7th St.)
Where: at Red River & 7th., 3 blocks from Convention Center
Ages: 18 + up


Midlake
The Capes
Field Music
Tapes 'n Tapes
Stephen Yerkey
King Of France

Red 7 is one of the newest clubs in town and is being renovated under new ownership (it used to be Mambo Kings).

Also, check this out:

Management Music Division and Team Clermont present:

The Eastside Scootenanny!

Time: Thursday-Saturday 3/16-3/18, every day!
Venue: Red's Scoot Inn (1308 E. 4th Street)
Where: 10 minute walk from Emo's door-to-door--that's nothing!
Ages: 21+

Check this insane lineup…times TBA, but everyday goes from 2 until 11 or so:




Thursday, 3/16


OK Go
Okkervil River
Jakobinarina
Johnny Lives
Til We're Blue
Dressy Bessy
The King of France
Ethan Azarian
The Sun
Hourly Radio
Youngmond Grand
Nethers




Friday, 3/17

Fiery Furnaces
Earlimart
1986
John Vanderslice
Crystal Skulls
Scout Niblet
Joggers
Friends of Dean Martinez
The Glass Family
The Brokedown
Vaca Gold
Dynamo




Saturday, 3/18

Apollo Sunshine
Shearwater
Zykos
Locks
The Capitol Years
The High Strung
The Burning Brides
Dengue Fever
Magneta Lane
Modern Skirts
Phosphorescent
Casting Couch




That's an amazing lineup, if we do say so ourselves. There will be a taco truck parked nearby that has been described as "kick-butt" by someone in the know. Cheap beer. 12 bands a day. Crazy, no? Besides our Thursday party this will be a home base of operations of sorts.