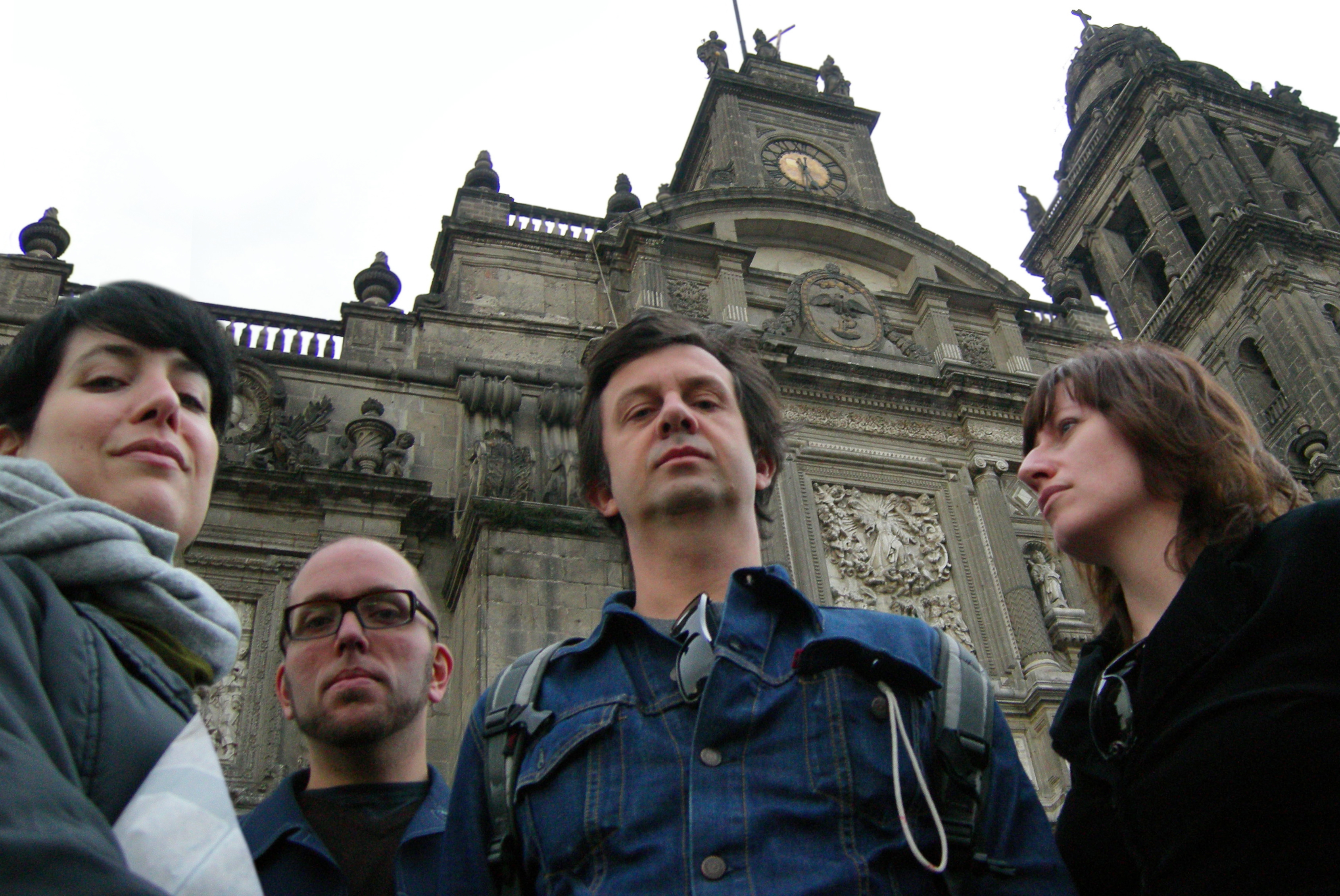 Download:
Elk City -- "Cherries in the Snow"
Download:
Elk City -- "Los Cruzados"
The other day, I won the
Dean and Britta
CD-giveaway contest over at
Aquarium Drunkard
, which was a pretty nice surprise. I figured it would only be fair to do a good turn for another Luna related endeavor,
Elk City
. Not that they really need the help, as a glance at the
Elbows Track Chart
will reveal, this New York based band has already been pulling in a steady helping of blog attention. And it should come as no surprise, when you've got Sean Eden bending the strings for your band, good things are bound to happen. I saw Elk City this past fall at a
Friendly Fire
/
Paper Bag Records
CMJ
event, and can attest to the fluidity with which this gentleman plays guitar. Like the heroes of the 60s and 70s, the guy just seems to be unbelievably comfortable with a guitar in his hands. Kind of one of those situations where the dude looks more natural when he's on stage with his instrument than he does walking around the room before or after without. The two tracks above are from the bands upcoming full-length,
New Believers
. The record streets April 17th, but you can pre-order from Friendly Fire
here
.